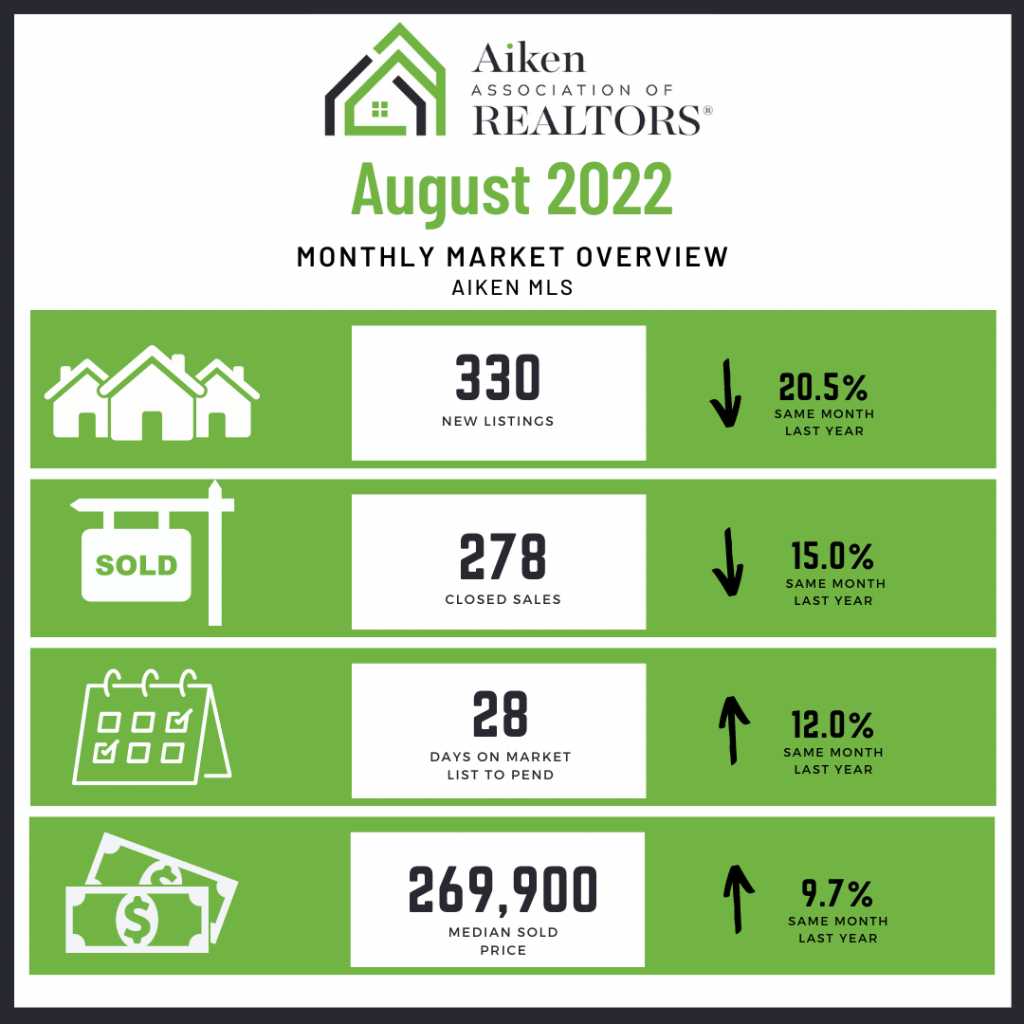 Summer 2022 has been a season of change for the U.S. real estate market. With housing affordability at a 33-year low, existing-home sales have continued to soften nationwide, falling 5.9% month-to-month and 20.9% year over year as of last measure, according to the National Association of REALTORS® (NAR). Pending home sales have also continued to decline, while new listings have steadily increased, with unsold inventory reaching 3.3 months' supply at the start of August. The pullback in demand has been particularly hard on homebuilders, causing new home sales and construction to slow.
New Listings were down 20.5 percent to 330.
Pending Sales decreased 23.5 percent to 251.
Inventory shrank 26.8 percent to 627 units.
Prices moved higher as Median Sales Price was up 9.7 percent to $269,900.
Days on Market increased 12.0 percent to 28 days.
Months Supply of Inventory was down 28.6 percent to 2.0 months, indicating that demand increased relative to supply.
Inflation, higher interest rates, and fears of a potential recession have taken a toll on buyers and sellers this summer, leading many people to stay on the sidelines to see what will happen with the market. But some experts, including NAR Chief Economist Lawrence Yun, believe the worst of inflation may be over. Although sales prices remain up from this time last year, price growth is expected to moderate in the months ahead as the market continues to shift in a more buyer-friendly direction.